Hong Kong Art Writing, 1960s–1990s
The history of Hong Kong art does not have a fixed, representative discourse. Rather, its narrative is discursive and does not follow that of the conventional, established art history canon such as that of art in Europe. This in turn allows us to develop different perspectives by focusing on different factors in the art ecology. Art writing is crucial to the development and formation of an art ecology, as it shapes and records the development in both active and responsive roles. Thus, tracing the dominating or major art publications and the contributors in the course of its development enables us to gain a more holistic understanding of the art world.
My timeline focuses on Hong Kong printed art publications from the 1960s to the 1990s and researches each decade to identify any key trends and main contributors within those years. I started by gathering the major media of each decade with the resources provided in the library at Asia Art Archive and its online database. After mapping out the major publications, I observed that there are different modes of reading, which reflect a lot on the background against the art during that time. These include the engagement of the general public in art and the involvement of stakeholders in the art industry, to name a few.
Between these few decades, there is a shift in the modes of reading from serializations to dedicated columns, and eventually to online platforms.
In the 1960s, Hong Kong art was predominately about ink paintings. Hence, art writing was dominated by this subject and its experienced practitioner, Lui Shoukwan. During these 10 years, Overseas Chinese Daily News (華僑日報) was the primary Chinese media for public art writing and Lui was the primary writer and critic in Hong Kong. Apart from Lui's writings, there was limited diversity and criticality in the scope of art writings. The medium of Overseas Chinese Daily News also limited its audience to Chinese readers only. Despite the additional articles provided by the Modern Literature and Art Association Hong Kong's publication Modern Edition (好望角), this period was still characterized by its descriptive writing and small variety.
Language is an important medium for promoting local art in Hong Kong. Most notably, in the 1970s, the audiences for art writings greatly expanded upon Nigel Cameron's (金馬倫) arrival. Cameron was a British art critic who came to Hong Kong in the early 1970s to work for the English newspaper South China Morning Post (南華日報—SCMP). With Cameron's arrival at SCMP, audiences of art writing about local art expanded to include English readers. Nigel Cameron, and his extensive knowledge about art, thus acted as the intermediary who allowed local art practitioners to expose their works to non-Chinese readers. Yet, the progressive tone of Cameron's writings shocked the locals and frustrated practitioners because of the influence he generated from giving overly critical comments. Compared to Lui who wrote more informatively and philosophically, Cameron's style was more critical with personal opinion.
Studying these local art publications can also shed light on how the macro-environment has influenced the art world through economic, political and social factors. For instance, the signing of the Sino-British Joint Declaration in 1984 raised Hong Kong people's concerns for their future artistic freedom upon the transfer of sovereignty of Hong Kong back to China. In addition, a series of political events in mainland China, such as the 1989 Tiananmen Square protests, led to worries about censorship when Hong Kong was returned to the PRC government.  In response, enthusiastic art practitioners founded their own independent journals dedicated to art and cultural events to advocate for authentic, unfiltered channels for locals.[1]  The genre of art writing expanded widely to include examples like institutional critique, gallery features, artist features, translated articles, opinion features, and academic discussion.
During the final decade of the twentieth century, the Hong Kong art scene embraced an inter-disciplinary practice within the cultural field and the focus of writers had also shifted accordingly and expanded to other forms such as dance, music and drama. Among the diversified printed media, Crossover (越界) was one of the highlights for it being Hong Kong's only magazine about performing arts. Nevertheless, it ceased publication after just three years, in December 1993, due to a lack of funding. The 1990s was a politically turbulent decade for Hong Kong and also for the art world as the art practitioners continued to discuss government funding and its role as a form of censorship. With the rapid technological advancement of the late 1990s, these art writings started to be shared on online platforms.
Reading through these publications about the Hong Kong art ecology shows us more than the mere intention of each article, be it critique or review, introduction or promotion. To study Hong Kong art history – a history that does not have a conventional narrative – might be daunting at first, but starting with research on areas that one finds intriguing is a great beginning to the understanding of its course of development. By tracing the development of art writing during the 1960s and 1990s, my timeline provides a small glimpse of the local art scene during each decade allows the understanding of the modes of reading. It reflected the evolvement from informative pieces in newspaper with featured writings occasionally to in-depth, art-focused articles in magazines that prompt in-depth discussions.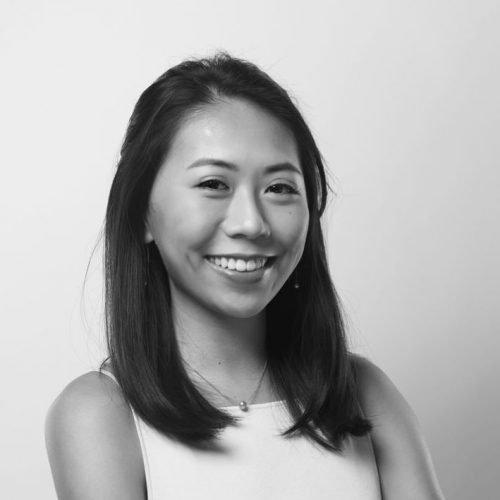 Tiffany Hui is a recent Art History graduate from the University of Hong Kong (HKU). Her Satellite timeline is about the development of Hong Kong art writing between 1960 and 1990. The study of Hong Kong art continued as she worked in the studio of the local artist, Lam Tung Pang, for the Hong Kong House at Echigo-Tsumari Art Triennale 2021. Now, she is a Graduate Trainee in 20th & 21st Century Art at Christie's.