Learning from Artists:
Mapping the Pedagogical Approaches of Four Artist Educators in Hong Kong
Project Statement
Since the establishment of the Hong Kong Arts Development Council in 1995, arts education in Hong Kong has received increased attention and support, leading to a growth in visual arts education and informal arts learning programmes in schools and cultural institutions. Local artists have often been invited to lead or participate in these programmes, and in doing so, influenced the objectives and approaches through which art is being taught. As such, we see value in studying the pedagogical interests of artist educators as a means to understanding larger ideas and themes of arts learning that have been circulating in Hong Kong.

The aim of this research project is therefore to learn about the pedagogical approaches of artist educators in Hong Kong. We focused on investigating the following questions:
What kinds of pedagogical practices do select local artist educators engage in?
Why do they engage in these pedagogical practices?
In what ways are these practices important to overall arts education?
To conduct our research, we have chosen four artist educators to interview, including Yim Sui Fong and Law Yuk Mui of Rooftop Institute, Michelle Lee, and Michael Leung. All of them have ample experience with organising and/or leading arts education programmes, and have a dedicated interest in exploring alternative approaches to learning. After each interview, we transcribed and analysed our discussions to create a Venn diagram that visually represents the ways in which their pedagogical approaches overlap and differ. Unlike other projects on this platform, this is not a timeline. As learning itself is non-linear, the approaches of these artist educators have evolved gradually with no definite start or end dates. They are influenced by the art practices and pedagogical interests of each artist educator, as well as their personal experiences with both formal and informal learning.  As such, our findings cannot be accurately captured on a linear timeline, whereas a Venn diagram allows us to map out the key similarities and differences in their pedagogical approaches in a non-linear, non-temporal way.

Finally, we supplemented discussions from the interviews with research on different pedagogical frameworks in and outside visual arts education. In particular, we looked at artist-led pedagogy (Pringle 2009; Burnard and Swann 2010), transformative learning (Zibechi 2012), sustainable pedagogy (Tooth and Renshaw 2009; Burns 2015), place-based pedagogy (Tooth and Renshaw 2009; Semken and Brandt 2010), and spirituality in arts education (Gradle 2007; London 2007). The research by these scholars informed our understanding of what the artist educators are trying to accomplish, and the potential impacts of their pedagogical practices. 
Pedagogical Approaches
Through our research, we have identified and determined key characteristics of the pedagogical approaches these artist educators are engaged with:
Art making and creative practice as tools for learning
Collaborative learning through discursive exchange and storytelling
Experiential, sensual and hands-on learning
Making connections to real-life and everyday contexts
Meaning making and the formation of new perspectives
Critical reflection
We found that the four artist educators seek to move beyond traditional ways of learning by creating holistic learning experiences that encourage participants to engage their full self—physically, emotionally and sensually. They emphasise the process of learning as a beneficial journey in itself, privileging how participants are learning over what they learn. In many ways, they are equipping their students with different learning tools so they can remain curious and actively make meaning of their world outside of the workshops. The topics of the workshops are also place-based and relevant to participants' immediate environment and community, which makes the knowledge acquired applicable to their daily lives. All of this contributes to a kind of learning which is more intentional and fluid—a process that is not limited to educational institutions, but extends into everyday life.

Furthermore, we further identified two unifying features shared across all four artist educators that shape their pedagogical practices:
Their approach is informed by their personal art practice
Their approach is shaped in response to limitations they have identified in Hong Kong's formal education system
Yet, there are also differences in their approaches to teaching and learning. Law and Yim, as co-founders of Rooftop Institute, are instrumental in the direction of the organisation's programming, but are relatively hands-off in the execution of guest programmes. Furthermore, they are interested in sharing teaching resources with the wider community. By contrast, Lee makes detailed plans in preparation for her programmes, which culminate in a clearly guided teaching experience with distinct learning objectives, as well as a session dedicated to group discussion and sharing. In comparison, as a lecturer at Baptist University, Leung attempts to create a non-hierarchical learning environment that is less structured and allows for flexible learning outcomes. The similarities and differences between each artist educator's approach is generally shaped by different contexts, learning environments, and target audiences, which are explored in depth in our Artist Educator Profiles and Pedagogical Approaches of the Four Artist Educators sections.
Conclusion
Based on our findings, it is evident that the pedagogical practices of the four artist educators—Yim Sui Fong and Law Yuk Mui of Rooftop Institute, Michelle Lee, and Michael Leung—hold significant value for the development of visual arts education in Hong Kong. Through interviews and relevant literature, we have identified the similarities and differences in their pedagogical approaches, and demonstrated their benefits to both visual arts and overall education. Responding to the rigidity and limitations of the formal education system, these artist educators attempt to facilitate learning experiences that are in line with their personal artistic and pedagogical interests. The learning they promote is more holistic, intentional and applicable to their students' daily lives and surroundings. As mentioned, these are pedagogical practices that will be relevant and sustainable in the context of coming decades due to further and more rapid socio-ecological changes. As such, we believe it is imperative to continue to support pedagogical endeavours by local artist educators, and for the government to include them in formal discussions and conversations regarding the development of visual arts education in Hong Kong.
What we have found with this project is only the tip of the iceberg. There are so many more local artist educators to speak to and learn from, such as Zheng Bo and Natalie Lo Lai Lai, whom we briefly mentioned in our research. Our findings could also be enriched from the inclusion of student and participant feedback and perspectives, to provide a more comprehensive understanding of whether and how such approaches to arts learning impact learning experiences. As our Venn Diagram only presents an overview of the pedagogical practices of these artist educators, we also encourage further in-depth research to be conducted on the specific characteristics we have highlighted, and how they can be applied to other subjects and disciplines within the Hong Kong context.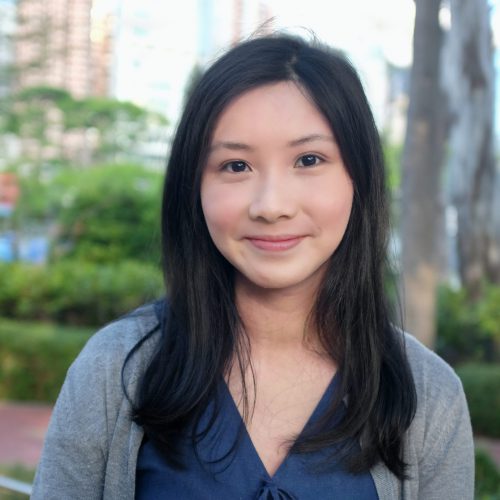 Crystal Li has a demonstrated interest in alternative pedagogies and visual arts education. While pursuing her master's degree in education from The University of Hong Kong, she researched and wrote about the intersections of visual critical pedagogy and art museum education within the context of Hong Kong. Crystal is currently involved in film education at Babel Film Workshop as a Program Development Advisor. She works closely with the company's founder to design meaningful and innovative educational programmes for primary and middle school students.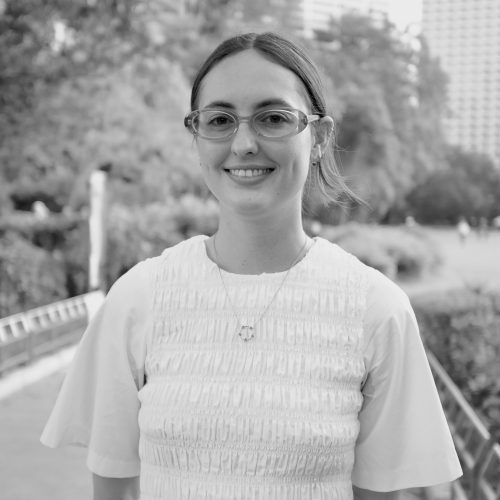 Ruby Weatherall works as Development Coordinator at Asia Art Archive. She graduated from SOAS with an MA in Contemporary Art and Art Theory with a focus on Asia in 2018. Her MA thesis looked at contemporary ink art as a form of archive, and its possibilities for reimagining both past and future histories. She participated in Para Site's Workshops for Emerging Art Professionals in 2019 and has contributed to Ctrl+P Journal of Contemporary Art and Museum 2050 Dispatches.