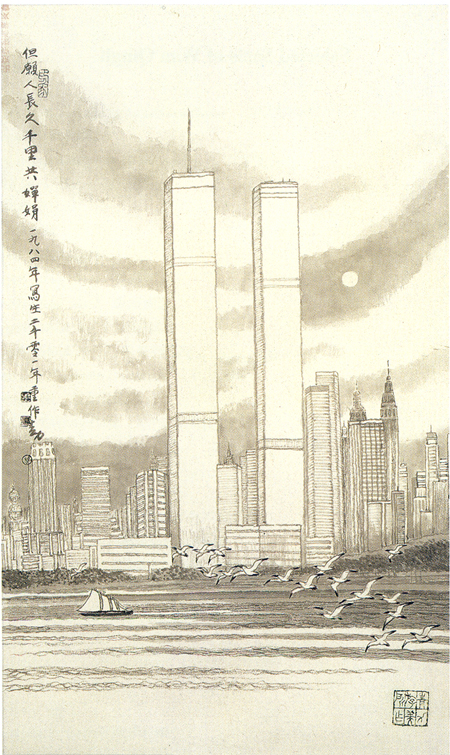 The World Trade Centre Towers, An Eternal Memory 但願人長久, 千里共嬋娟 ( 2001 ) Ink on paper 60x34cm
First drawn in 1984, and redone in 2001.


The Hong Kong Art Archive is honoured to be chosen as one of the HKU Faculty of Arts 90th Anniversary projects.

Last updated: 3 July, 2020.