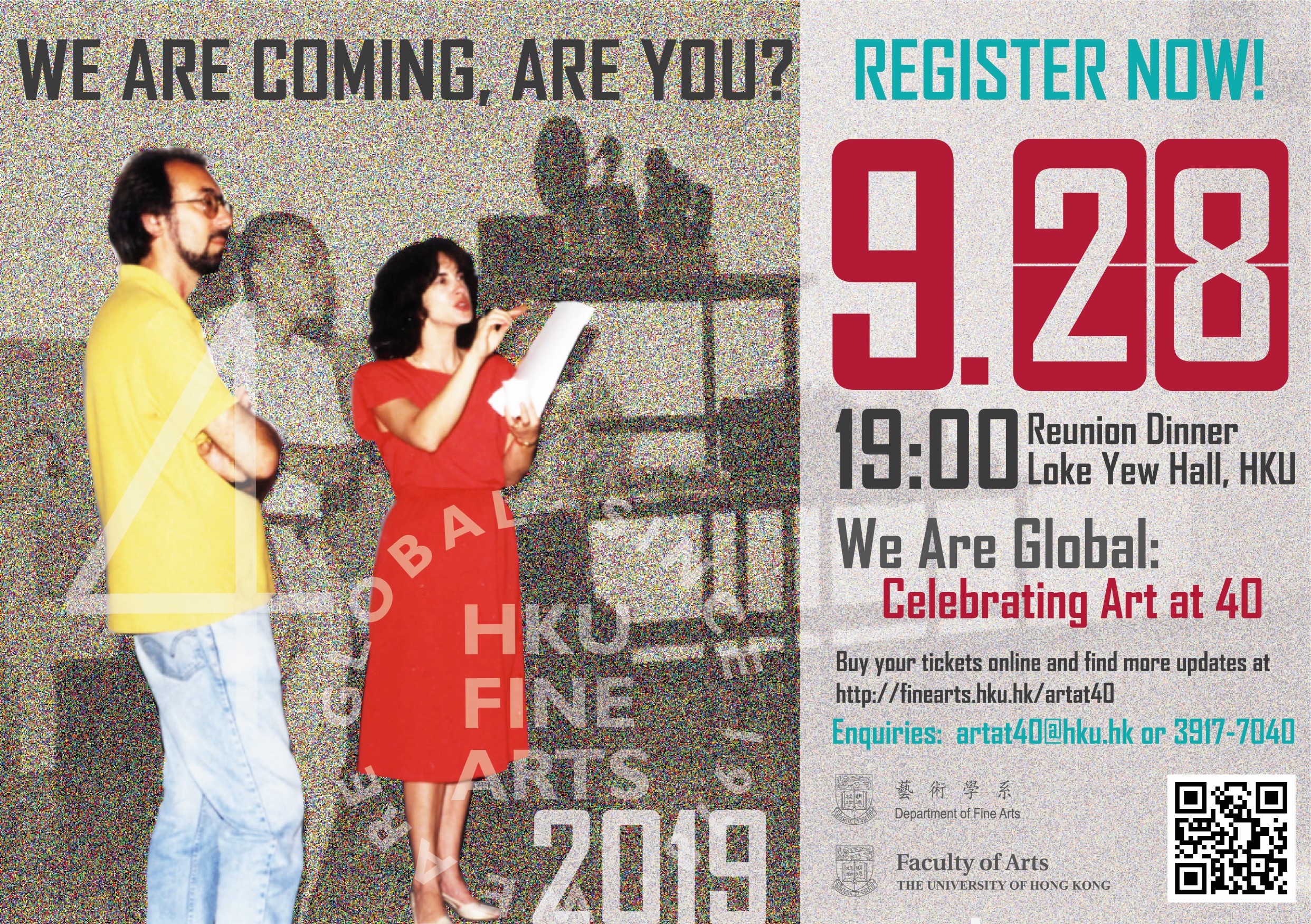 We are celebrating being middle-aged! We are welcoming a new decade of being in our 40s and celebrating our history and all the new things that are happening in the Department of Fine Arts.
Come and support us as we celebrate this important milestone – bring your family, bring your friends – to Loke Yew Hall on 28 September 2019 and help us make this a party to remember.
(And if you want to see who else will be there, check out the above image!!)
For registration: click here
Looking forward!
Best,
Dr. Yeewan Koon
Chair of the Department of Fine Arts