2020 Hong Kong Art History Project
Hong Kong Art Timeline
Chronology is our mental scaffolding for organizing historical reasoning. It provides us with a strong sense of the continuity and incidences of time – of when things happened – in order to understand historical causality. The Hong Kong Art History (HKAH) Timeline project is the first to provide a temporal map tracing events from the 1930s to the present. It includes relevant social and political events that have shaped the art world including the making of museums, government policies and shifts in financial or educational sectors. We aim to show how time is always in action, whether in linear directions or alternative patterns where time pauses, reflects or return. This project currently has over 400 entries and an ambition to grow in the future with contributions from our students and friends of the Department of Art History at HKU.
HKU Art History Students
Nicole Martin Nepomuceno, Yi Ting Lee, Wong Tin Lok, Tiffany Hui
Asia Art Archive Contributors
Crystal Li, Ruby Weatherall
Project Supervisors
Dr. Yeewan Koon, Michelle Wong Wun Ting
2019 The Pilgrim's Guide Project
Website created by HKU art history students
The Pilgrim's Guide is a student-built website created by HKU undergraduates in the course ARTH2103 Saintly Bodies and Holy Shrines: The Art and Architecture of Medieval Pilgrimage.
For their semester project, students took ownership over individual sites or objects associated with pilgrimage and researched, designed, and authored projects that together map the pilgrimage routes of Europe. The website's namesake is a twelfth-century guide for pilgrims, considered to be one of the earliest travel guides ever written; however, the name equally refers to the site's objective to guide the modern-day digital pilgrim in exploring medieval art from their homes.
Sponsors and Grants
HKU Teaching Development Grants (TDG)
Students
Iqra Abbasi, Jane Chan, Kevin Lam, Lai Shan Lau, Charlie Lee, Emily Yick Tung Leung, Jasmin Lin, Minha Park, Emily (Hsiang-Yen) Su, Pinky (Nok Man) Tsang, Chung Wai (Yuki) Wong, Peter Yik
Mentor
Dr. Elizabeth Lastra
2019 Interdisciplinary Project
Enhancing Community Empathy for and Wellbeing of Sexual Minority Youth Through Arts
This arts-based, three-phase project aims to promote mental health among and community inclusion towards sexual minorities. Phase one involves a development and delivery of arts-based LGB affirmative therapy to sexual minority youth. In the phase two, exhibitions of artworks created by phase-one participants will be organized both on HKU campus and at a community venue to foster community empathy for and alliances with sexual minority communities. Exhibition viewers will take part in a response art-making activity to express their support for sexual minority communities. Post-exhibit group discussions will be held for the phase one participants to reflect on the response artworks.
Sponsors and Grants
Interdisciplinary Knowledge Exchange Project Fund Scheme
Mentors
Dr. Vivian K. Sheng
Dr. Yu Te Huang (Department of Social Work and Social Administration)
2018 "Afterwords", 12th Gwangju Biennale
Creating an interactive library space for visitors
"Afterwords" is an interactive space designed to explore the concepts of 24 international artists in Faultlines as part of the 12th Gwangju Biennale. This interactive space will extend the experience of Biennale visitors by presenting a range of information on the artists, their art-making practices, and the research behind their works. It will provide a different form of interactive intervention such as video interviews, audio recordings, books and smaller art works. It will invite visitors to reflect on and respond to how the artworks convey the theme of the show and what that theme can mean to them.
Associate Organizations
Gwangju Biennale
Sponsors and Grants
Knowledge Exchange Impact Project Grant Scheme
Mentor
Dr. Yeewan Koon
2014 Silkworm Project
Transformations: Art Workshops and Art Practices
Associate Organizations
Asia Society Hong Kong Center
Sponsors and Grants
Student Exchange Project Grant Scheme
Students
Miles Owens Dugan, Shirley Bik Cheung Chan, Yining Li, Yanhong Chen, Man Hing Luk
Mentor
Dr. Yeewan Koon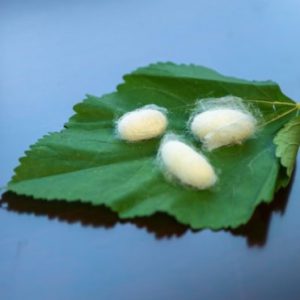 2014 The Transit of Venus
The project aims to make use of the forthcoming exhibition of a Renaissance masterpiece, Botticelli's Venus, at the University Museum and Art Gallery to develop a world-class museum education programme. Based around the exhibition, the programme of educational events and resources will make the Venus in particular, and Renaissance topics and themes in general, more accessible to the wider public, to teachers, and to secondary school pupils in Hong Kong.
Associate Organizations
University Museum and Art Gallery
Sponsors and Grants
Knowledge Exchange Impact Project Grant Scheme
Mentor
Dr. Opher Mansour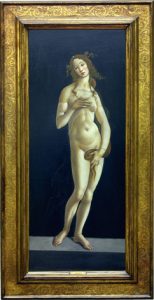 2013 Curatorial Project
Fantasies and Crises: Works of Austrian Artists, Gustav Klimt (1862-1918) and Egon Schiele (1890-1918)
Associate Organizations
Austrian Consulate General, Art Promotion Office,
Leisure and Cultural Services Department
Sponsors and Grants
Student Knowledge Exchange Project Grant Scheme
Students
Candy Ge Yau Leung, Grace Yee Shuen Cheng,
Miles Owens Dugan, Shi Jia Yu, Wenqi Zhu
Mentor
Dr. Yeewan Koon
Objectives
Curating an exhibition of paintings by Gustav Klimt and Egon Schiele, with high quality reproductions provided by the Austrian Consulate General (Hong Kong).
Articles
https://arts.hku.hk/file/upload/541/TheCuratorsArt.pdf