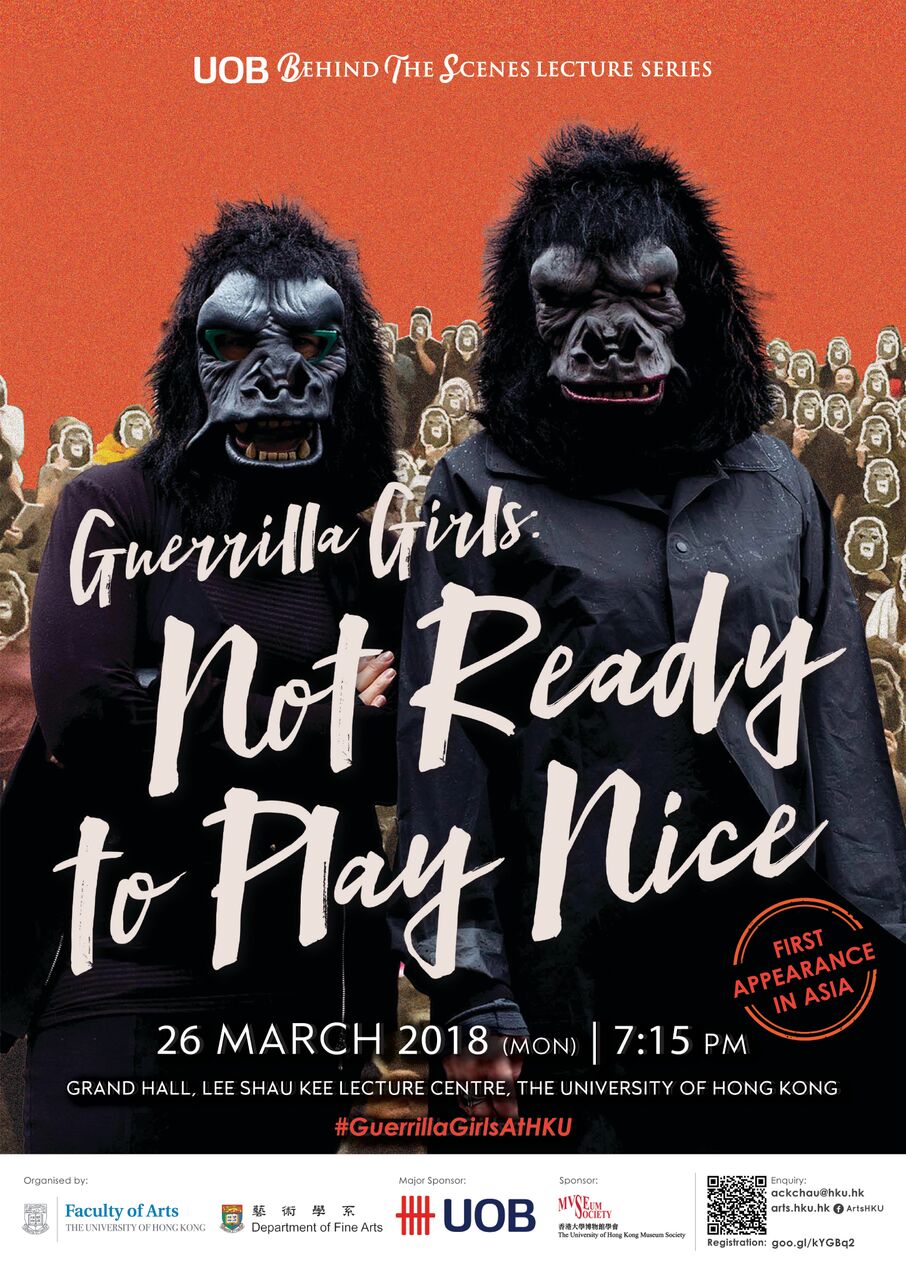 Guerrilla Girls: Not Ready to Play Nice
March 26, 2018 @ 7:00 pm

-

10:00 pm
Guerrilla Girls: Not Ready to Play Nice
Date: 26 March 2018 (Monday)
Time: 7:15pm
Venue: Grand Hall, Lee Shau Kee Lecture Centre, Centennial Campus
The Guerrilla Girls (GG) is an anonymous group of female artists who use facts, humor and outrageous (but fun) visuals ​to speak about gender and ethnic bias in the arts (which includes film and pop culture). Formed in New York City in 1985, the GG wear gorilla masks in public, hiding their identity in order to keep the focus on the issues, and because in theory, we are and can all be GG who want to draw attention to the gender inequality that exists not in perception but in institutional structures.
This will be their inaugural visit to Asia and we are proud that they have agreed to have their first performance in Asia at The University of Hong Kong.
HKU Faculty of Arts' Behind the Scenes Lecture Series aims to bring high-profile speakers from the international art world such as artists, curators, art historians, directors of galleries or museums, auction house principals, conservators, to highlight the work of professionals who help to keep art accessible for audiences now and in the future, and to expand awareness of and appreciation for art.
Share this story!