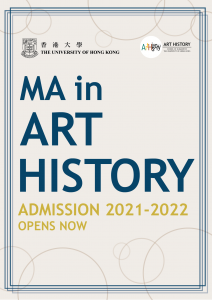 MA in Art History 2021-2022 is now OPEN for application
Our MA in Art History programme is the first MA in Hong Kong to focus on art history. It provides advanced training for students and specialists pursuing either academic study in art history or professional careers in museum, curatorial, and other art-related fields.
To apply, please click here.
For details, please click here.
Application deadline: 15 Mar 2021, 12:00 noon (Monday)