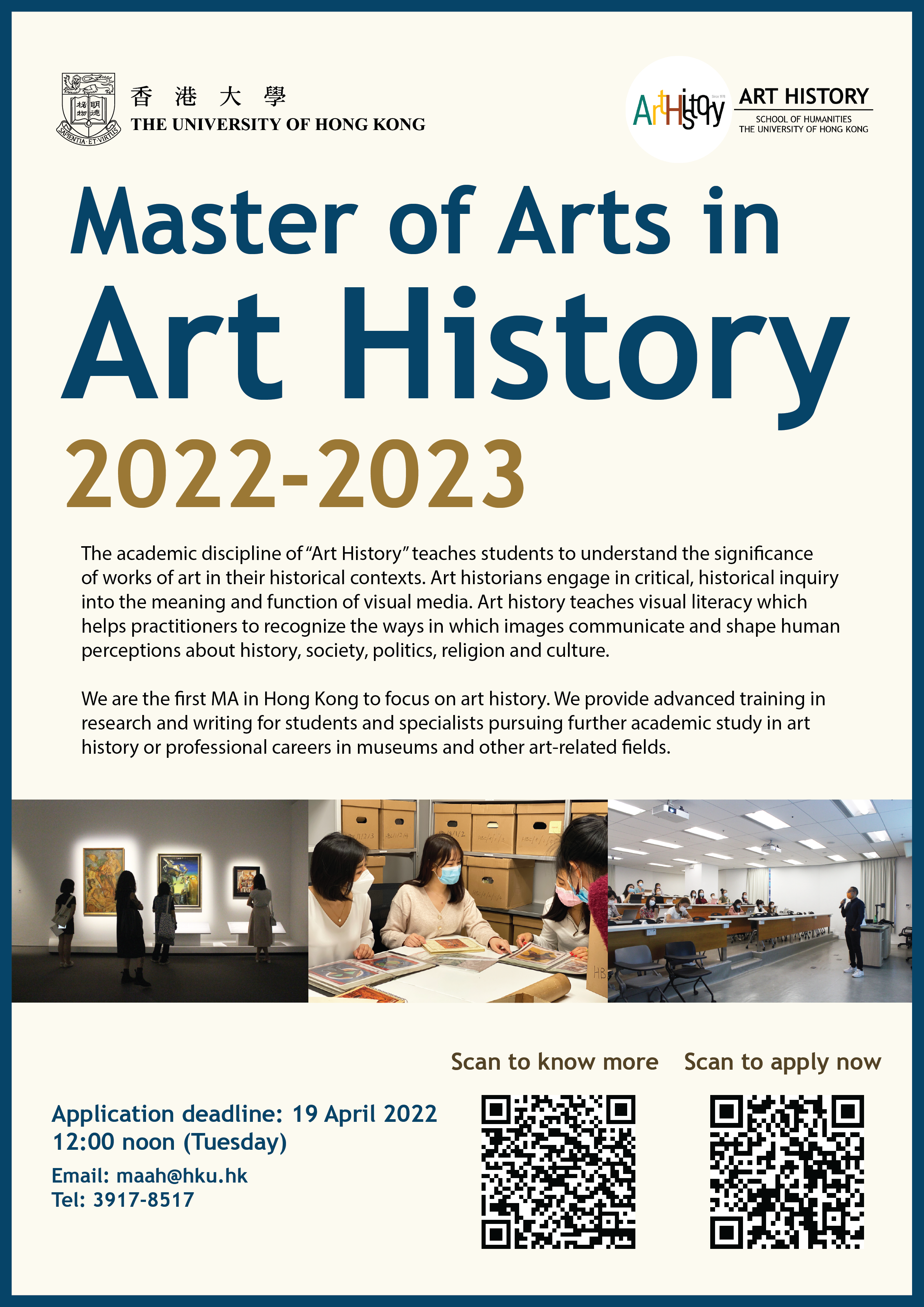 MA in Art History 2022-2023 is now OPEN for application
Our HKU Master of Arts in Art History (MAAH) programme is the first MA in Hong Kong to focus on art history. We provide advanced training in research and writing for students and specialists pursuing further academic study in art history or professional careers in museums and other art-related fields. It is important to understand that our programme is not primarily a curatorial studies programme, nor does it focus on navigating the art market. We do include training in a number of curatorial skills that are essential for work in museums and galleries, but these are just part of the larger academic curriculum, which emphasizes art historical research, theory, and writing.
To apply, please click here.
For details, please click here.
Application deadline: 19 April 2022, 12:00 noon (Tuesday)