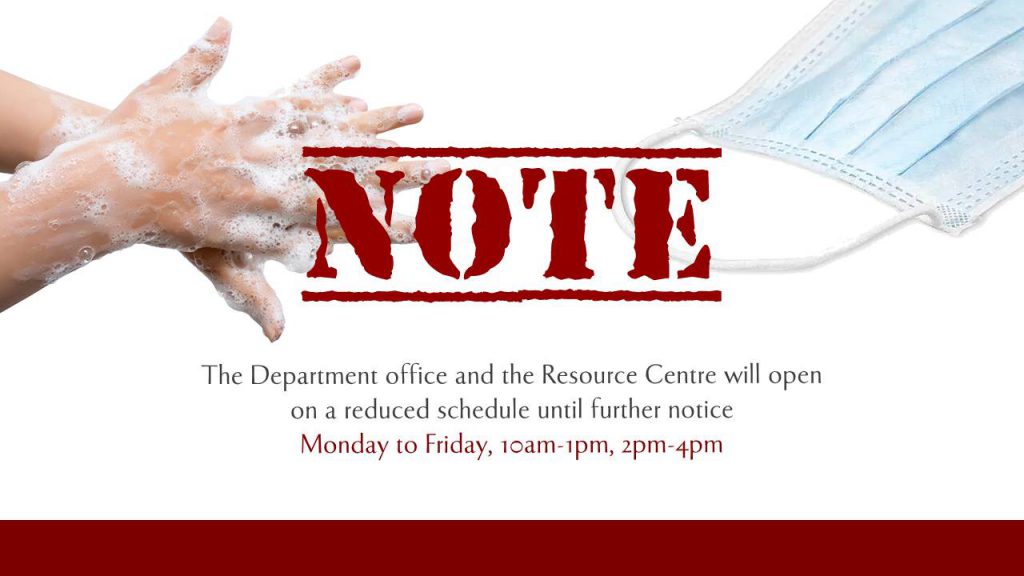 With a recent spike in local cases of coronavirus, the Department General Office and the Resource Centre will operate on a reduced schedule until further notice.
Monday to Friday, 10am-1pm, 2pm-4pm
We will take cautious measures to minimize the risk of infection. Our staff will have students' temperature measured before they enter the centre. Students should also wear a mask inside. With social distancing still in practice, we will keep the maximum number of students using our collection to 6 at a time.