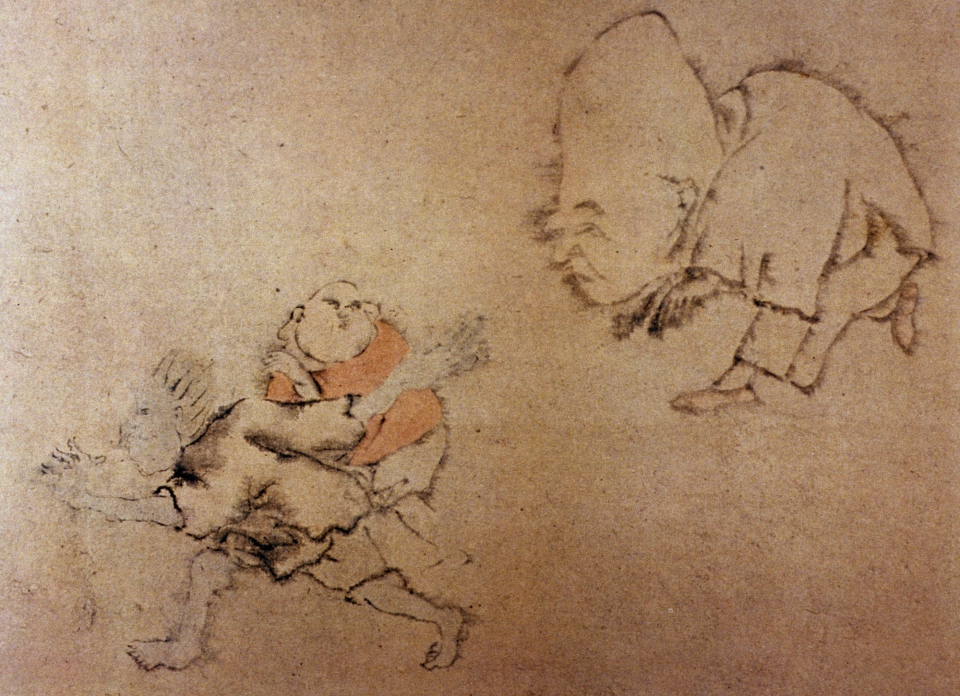 An Unexpected Masterpiece
September 9, 2020 @ 6:30 pm

-

7:30 pm
Art and its Histories: Scholars in Lecture
An Unexpected Masterpiece: Luo Ping's Ghost Amusement Scroll
Date:  9 September 2020 (Wednesday)
Time: 6:30-7:30pm
Registration: Click here to join the Free Facebook Live Webinar
This lecture introduces one of the most unusual iconic works in Chinese art history. It is a painting that by all counts should not be a "masterpiece." It is a painting of ghosts (rather than a landscape), it is a handscroll of smaller paintings in uneven sizes mounted together (therefore somewhat ad hoc), and it was made by an artist seeking patrons after years of being under his charismatic teacher's shadow. It also collected over 160 admiring colophons. So why did this painting garner such attention? Why is Luo Ping's Ghost Amusement Scroll important? This lecture given by HKU's Dr. Yeewan Koon in conversation with Orientations Magazine publisher Yifawn Lee looks at how Chinese paintings are mediators of intimate relationships, whether between painters and their audiences or between masters and disciples, and why the strange world of ghosts captured the imagination of an eighteenth-century Chinese art world.
Art and its Histories: Scholars in Lecture is a series of public lectures organized by the Art History Department, The University of Hong Kong and presented in collaboration with Asia Society Hong Kong Center, Friends of Hong Kong Museum of Art, and the University of Hong Kong Museum Society. The programs aim to deliver current art-historical thinking in an accessible manner presented by specialists in the field. The series is part of the Art History Department's broader dedication to promoting the importance and relevance of art history in Hong Kong.
Speaker: 
Dr. Yeewan Koon is Chair of the Department of Art History at The University of Hong Kong. Her primary research is on Chinese painting and she is currently completing a study on the "self-knowing" copy in the sixteenth century. Koon's academic interest also expands into contemporary art in Asia with a recent monograph of Yoshitomo Nara, and curatorial work at the Gwangju Biennale (2018) and a forthcoming exhibition on Hong Kong art in Helsinki (2021). She is the recipient of numerous awards including from the American Council of Learned Scholar, and as Fulbright Senior Fellow.
Yifawn Lee is the publisher and editor of Orientations, a scholarly magazine for collectors and connoisseurs of East and Southeast Asia, the Himalayas and South Asia founded in 1969. After finishing her studies, she worked in finance and later joined Orientations in 2008. In 2014, she founded Asian Art Hong Kong as a platform to provide art-related lectures and events. In 2018, she helped organize 'The Blue Road: Mastercrafts from Persia' at Liang Yi Museum and 'From Two Arises Three: The Collaborative Works of Arnold Chang and Michael Cherney' at The University Museum and Art Gallery of the University of Hong Kong. She currently sits on the advisory board of Liang Yi Museum and on the executive committee of the Friends of Hong Kong Museum of Art.
Co-presented by:
Share this story!