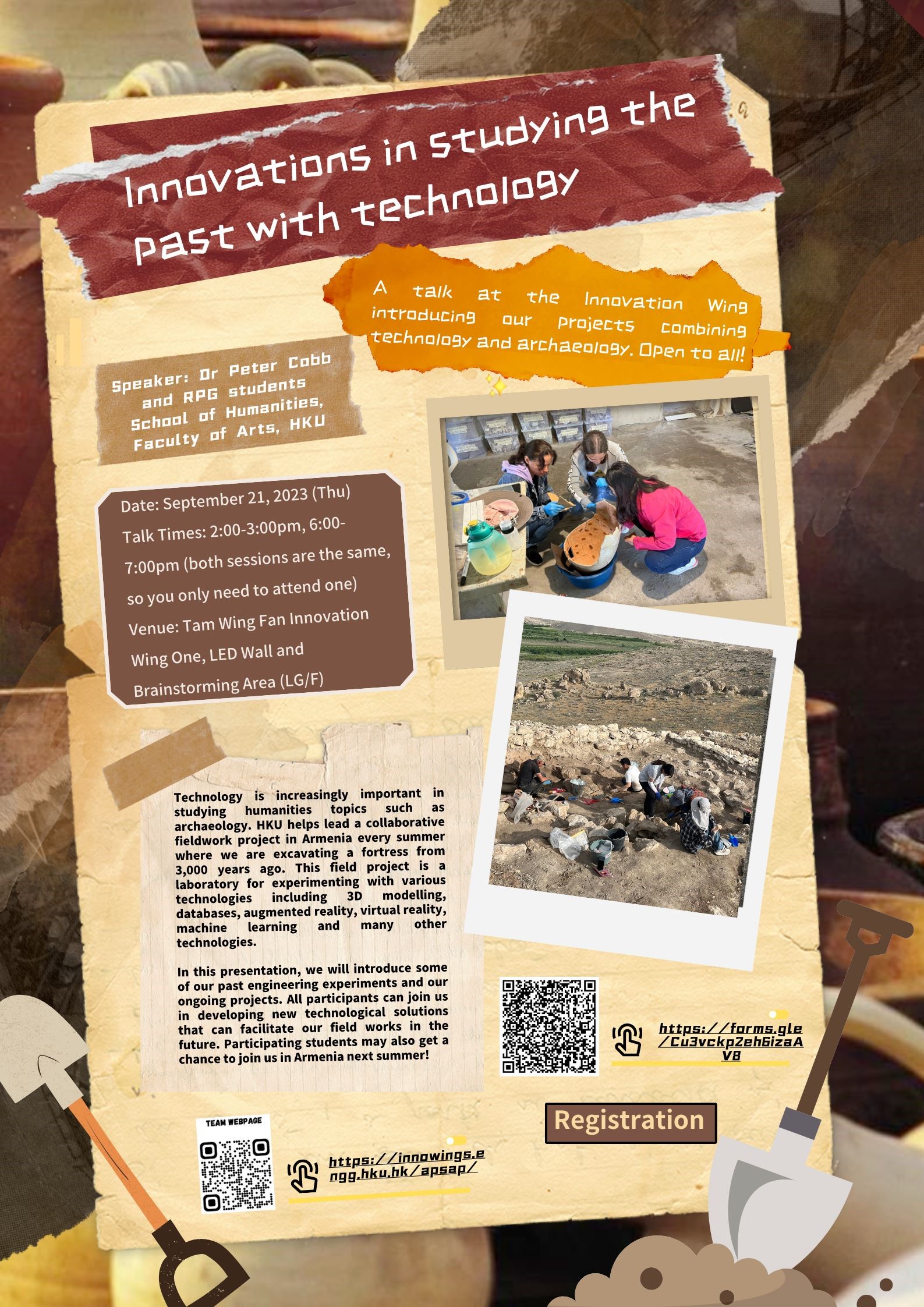 Innovations in studying the past with technology
September 21 @ 2:00 pm

-

3:00 pm
Talk from the School of Humanities on Technological Innovations in Archaeology
Date: 21 September 2023 (Thursday)
Time: 2-3pm, 6-7pm (both sessions are the same, so you only need to attend one)
Venue: Tam Wing Fan Innovation Wing One, LED Wall and Brainstorming Area (LG/F)
Speakers: Dr. Peter Cobb and RPG students, School of Humanities, Faculty of Arts, HKU
Registration: Required. (CLICK HERE)

Technology is increasingly important in studying humanities topics such as archaeology. HKU helps lead a collaborative fieldwork project in Armenia every summer where we are excavating a fortress from 3,000 years ago. This field project is a laboratory for experimenting with various technologies including 3D modeling, databases, augmented reality, virtual reality, machine learning and many other technologies.
In this talk, we will introduce some of our past engineering experiments and our ongoing projects. All participants can join us in developing new technological solutions that can facilitate our fieldwork in the future. Participating students may also get a chance to join us in Armenia next summer!
These talks are open to all!
Share this story!