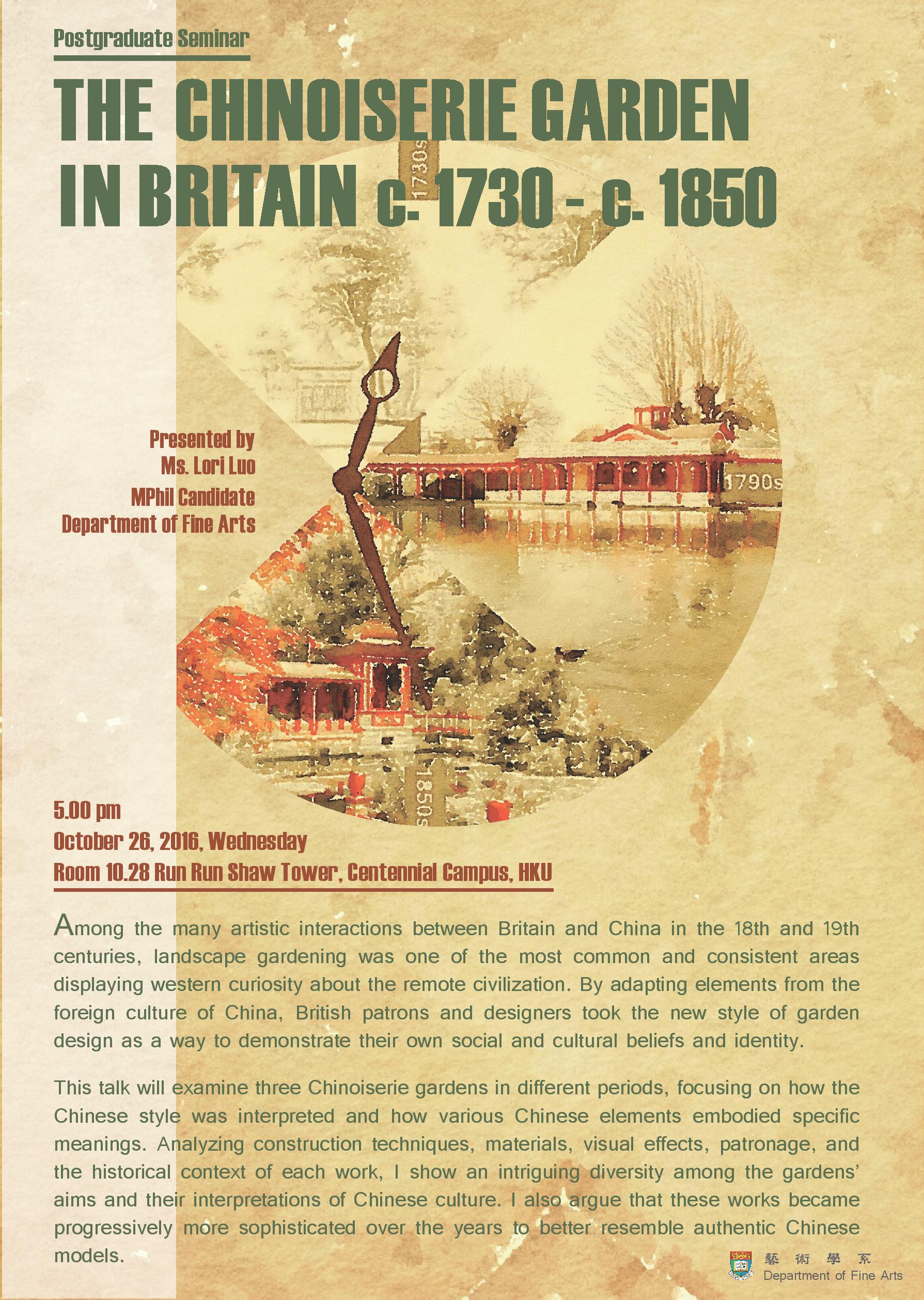 The Chinoiserie Garden in Britain c.1730 – c.1850
October 26, 2016 @ 5:00 pm

-

6:30 pm
The Chinoiserie Garden in Britain c.1730 – c.1850
Date: 26 October 2016 (Wednesday)
Time: 5:00pm
Venue: Room 10.28, Run Run Shaw Tower, Centennial Campus
Among the many artistic interactions between Britain and China in the 18th and 19th centuries, landscape gardening was one of the most common and consistent areas displaying western curiosity about the remote civilization. By adapting elements from the foreign culture of China, British patrons and designers took the new style of garden design as a way to demonstrate their own social and cultural beliefs and identity.
This talk will examine three Chinoiserie gardens in different periods, focusing on how the Chinese style was interpreted and how various Chinese elements embodied specific meanings. Analyzing construction techniques, materials, visual effects, patronage, and the historical context of each work, I show an intriguing diversity among the gardens' aims and their intrepretations of Chinese culture. I also argue that these works became progressively more sophisticated over the years to better resemble authentic Chinese models.
Speaker: Lori Luo (MPhil Candidate, Department of Fine Arts, HKU)
Share this story!