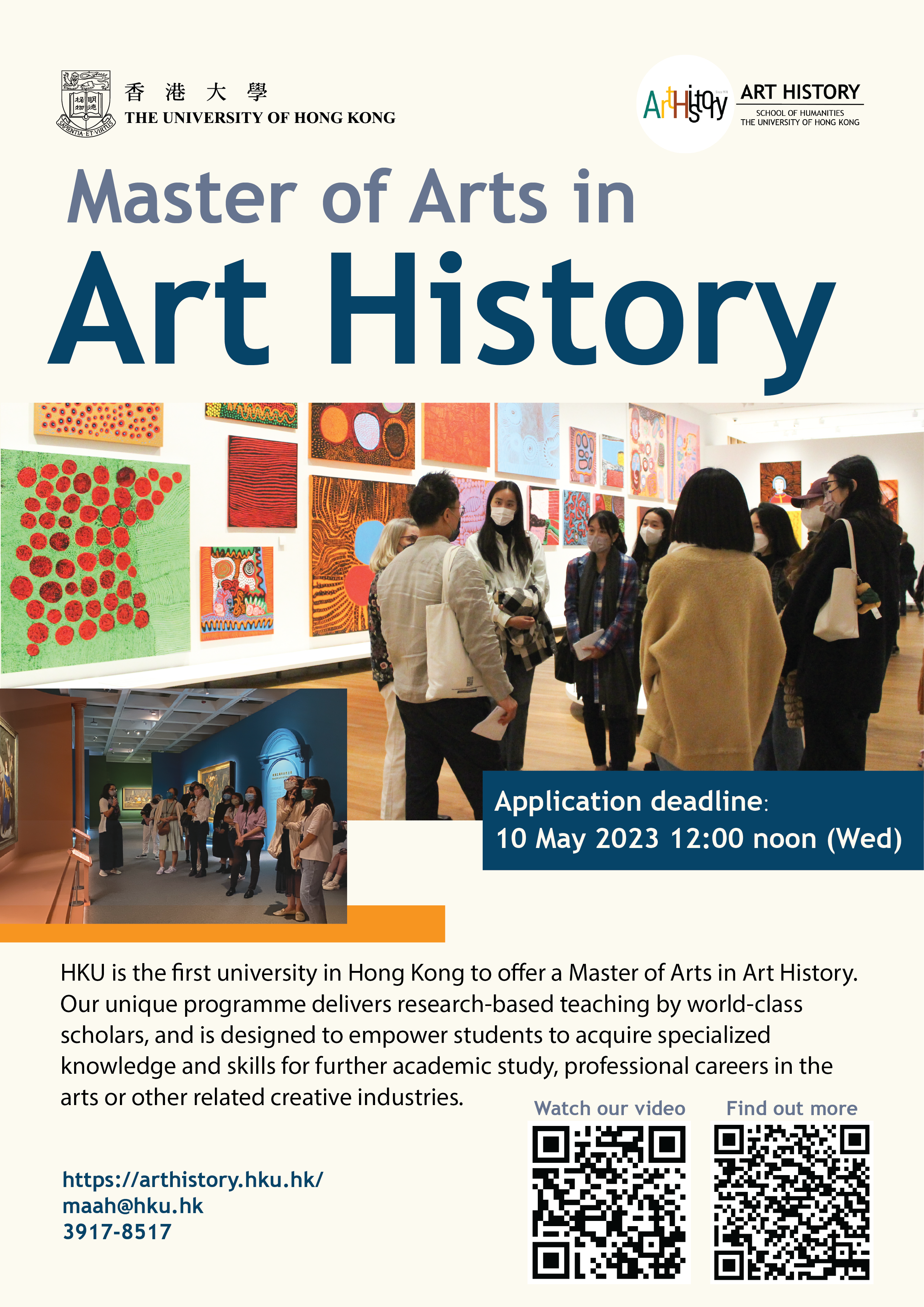 We have extended the application deadline to 10 May 2023, 12 noon.
Our HKU Master of Arts in Art History (MAAH) programme is the first MA in Hong Kong to focus on art history. Our unique programme delivers research-based teaching by world-class scholars, and is designed to empower students to acquire specialized knowledge and skills for further academic study, professional careers in the arts or other related creative industries.
To apply, please click here.
For details, please click here.
Application deadline: 10 May 2023, 12:00 noon (Wednesday)
Apply now before it is too late!