The Department of Fine Arts was established in 1978, but the teaching of art history at HKU did not begin that year.
More than two decades earlier, in 1953, Professor Frederick Seguier Drake 林仰山 (1892-1974), as the Head of Chinese Department and the Founder of the Institute of Oriental Studies, added Chinese Art and Archaeology to the regular BA Chinese curriculum. Drake was dedicated in the teaching of Chinese art and the organization of archaeological expeditions. With his missionary and academic training, Drake's fluency in Chinese was unquestionable; nonetheless, his use of English in the teaching of Chinese art, different from most other classes offered by the Chinese Department at the time, set the tradition for Fine Arts at HKU.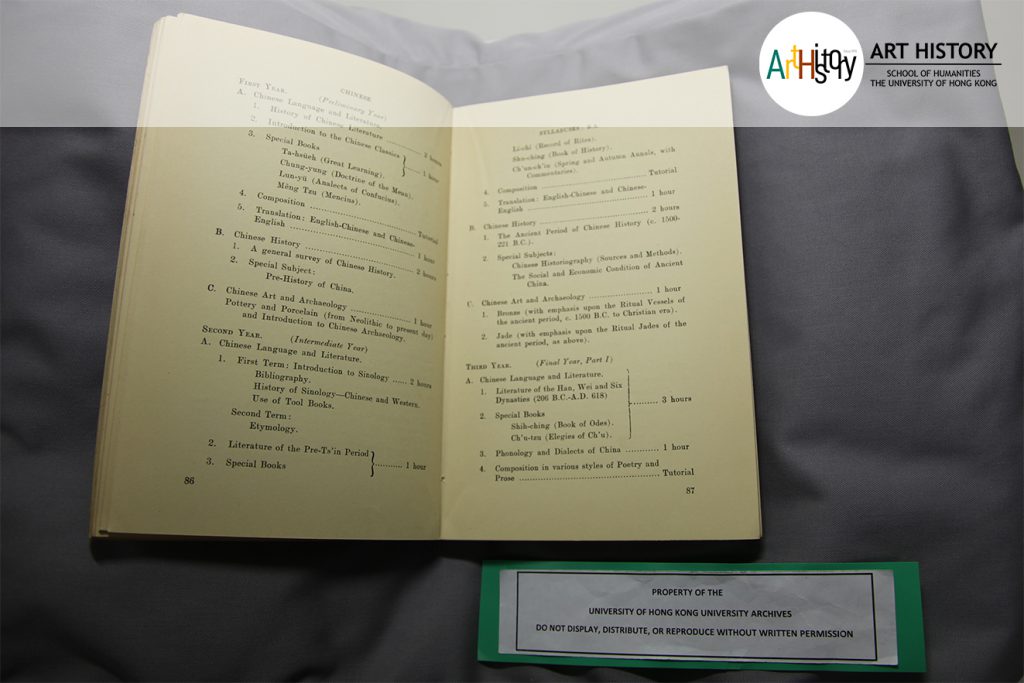 1953-54 B.A. Syllabus: Chinese
Image Courtesy of the University Archives, University of Hong Kong
Drake did not only bring his expertise on Chinese art objects to the undergraduate curriculum, his archaeological experience at Cheeloo University also contributed greatly to the society. In 1955, when the Lei Cheng Uk Han Tomb was discovered, he led a team of teachers and students to work on-site, to excavate and study the findings. Drake established a collection of Chinese art and archaeology to be housed in Fung Ping Shan Building for teaching purposes, inviting Mary Tregear 陶美 (1924-2010) to be the curator. The building was converted to the Fung Ping Shan Museum (renamed as the University Museum and Art Gallery in 1994) and Michael Lau Wai Mai 劉唯邁 (1930-2020), an Arts graduate from Drake's period, later took on the role of curator after Tregear left for the Ashmolean, Oxford. From 1966 on, graduates who were interested in Chinese art history research could pursue further studies at M.Phil. level at the Chinese Department. One of these students was Laurence Tam Chi Sing 譚志成 (1933-2013). He joined the Hong Kong Museum of Art in 1976 and became its first museum director in the late 1980s. We can see that from this very early stage, the art and archaeology curriculum at HKU had nurtured a group of art historians who became highly connected to local museums.
In the report commissioned by HKU, Professor Charles Reginald Dodwell (1922-1994), a Fellow of the British Academy, officially recommended the establishment of an independent department teaching art history at HKU. Chuang Shen 莊申 (1933-2000), who had been teaching Chinese art history since 1965, took up the role of Head of Department; in the fall of 1978, the newly established Department of Fine Arts welcomed its first batch of students. That was when the story began.
[The writing was first published on 7 August 2019, in celebration of the Department's 40th anniversary]
Learn more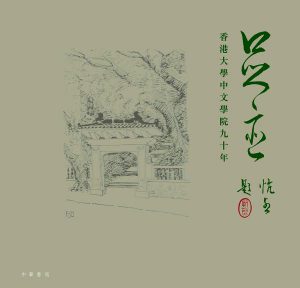 These images are taken from Zuji: Xianggang da xue Zhong wen xue yuan jiu shi nian 足迹 : 香港大學中文學院九十年 (Footprints : 90 years of School of Chinese, HKU), ed. School of Chinese, HKU (Xianggang: Xianggang da xue zhong wen xue yuan, 2017), 67, 89, 113.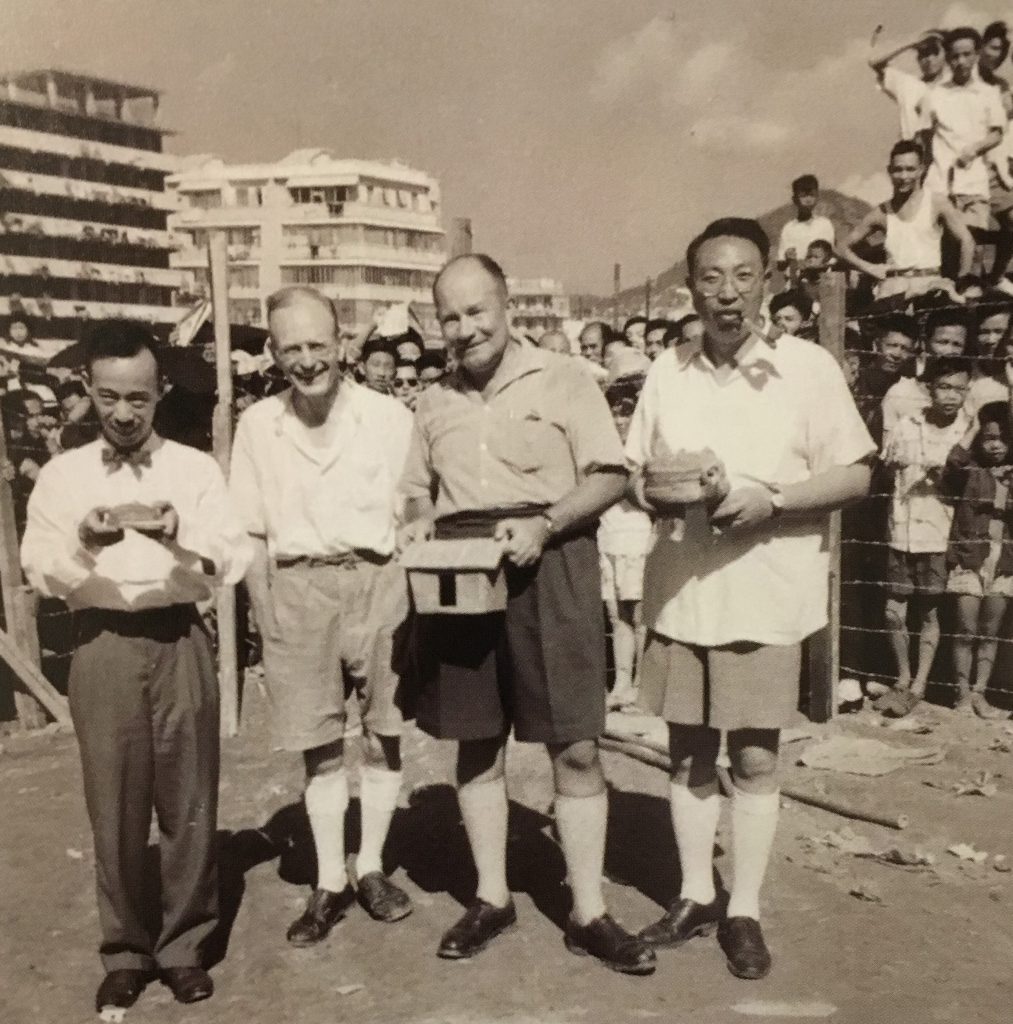 The excavation of Lei Cheng Uk Han Tomb
Jao Tsung-I 饒宗頤 (1917-2018) (far left), Frederick Drake (second left)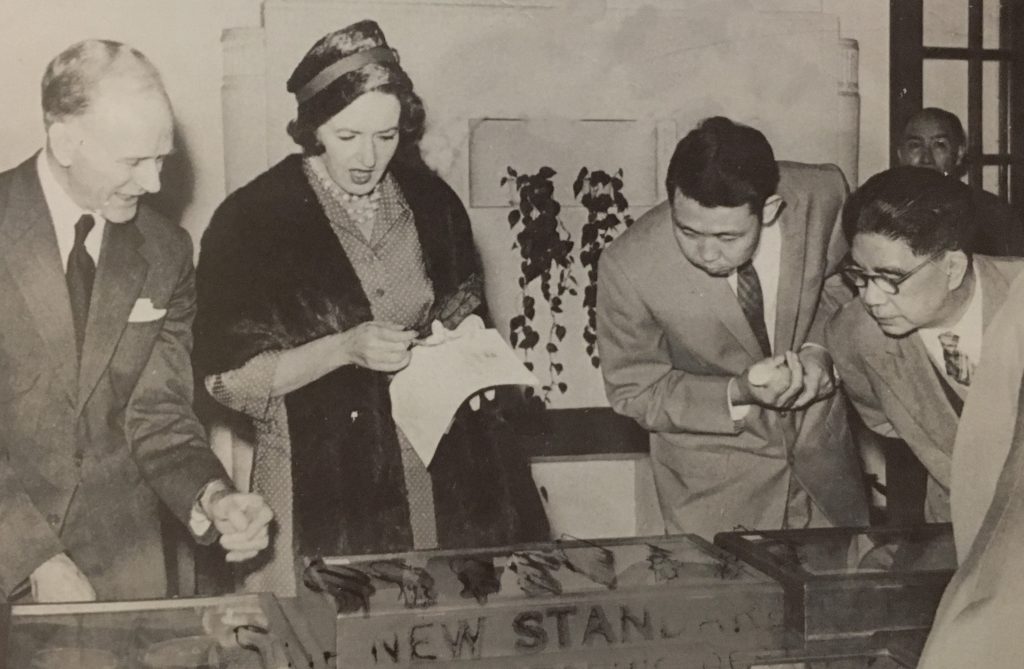 Princess Alexandra visited Fung Ping Shan Museum in 1961.
(From left) Frederick Drake, Princess Alexandra, Luo Jintang 羅錦堂, Jian Youwen 簡又文(1896-1978)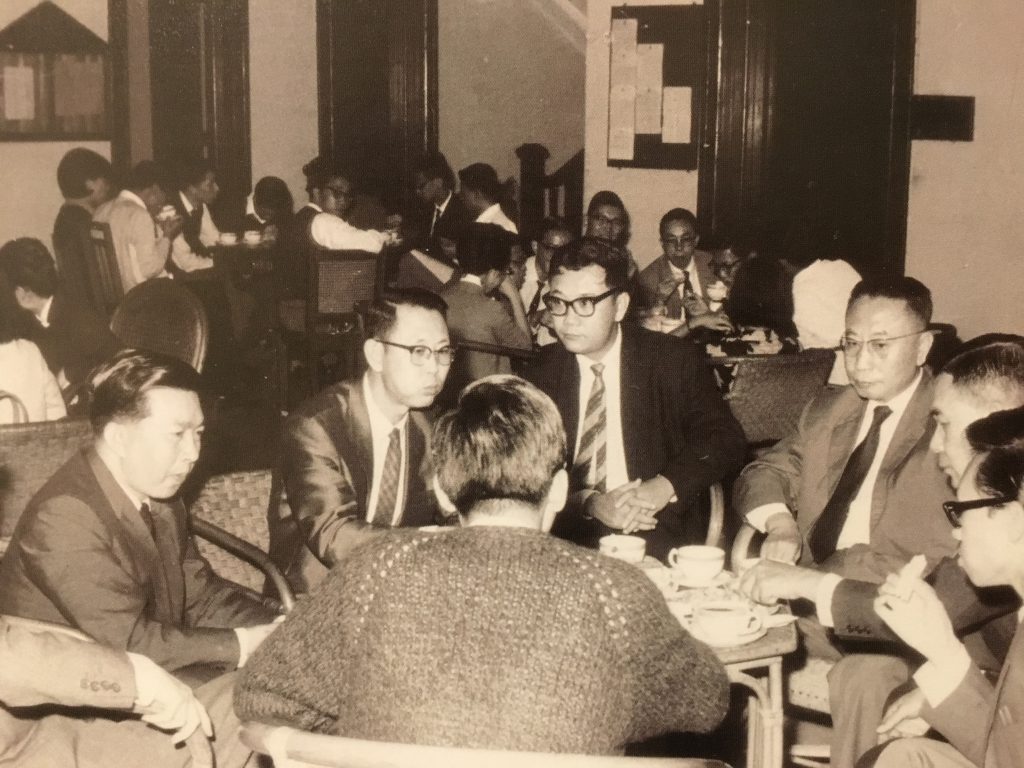 Chinese Society tea gathering in celebration of Prof. Lo Hsiang-lin 羅香林 (1906-1978)'s promotion in 1960s. Chunag Shen (third left, with a dark blazer) was later appointed the first Department Head of the Department of Fine Arts.