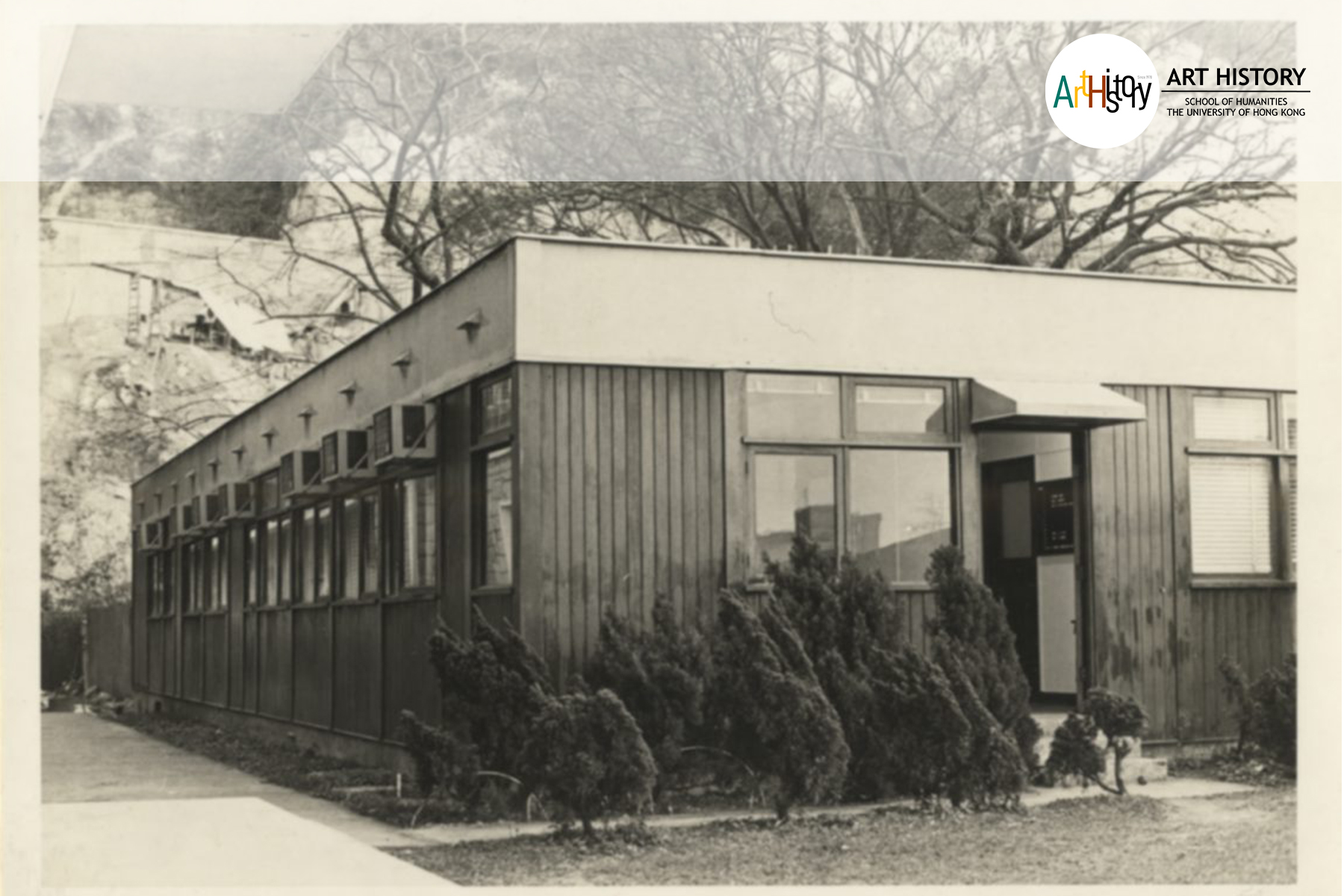 The Department Office of Fine Arts was temporarily housed in Timber Hut before moving to Fung Ping Shan Building in 1979.
Timber Hut 松舍 once stood on a strip of land that connected the Main Building and the Chemistry Building (Hui Pun Hing Building 許磐卿樓) , known as the Chemistry Lawn (aka. "Chemlawn"). The driveway did not exist back in the days and the lawn leveled at the first floor of the Main Building. It was where the Department Office first located in 1978. The Department Head, Chuang Shen 莊申 (1933-2000), together with a lecturer, Judy Ho, and supporting staff, including Clara the secretary and Kitty the clerk, had their offices in this space temporarily, while lessons were conducted mainly in the Fung Ping Shan Building.
Carolyn Muir, who joined the Department in 1979, recalled "that was where my first office was in the fall of 1979 as there was no more room in the Fung Ping Shan building. I hated it, as it was far away from the rest of the department and so I never used it. By the end of that year, Judy Ho had resigned and I was able to take over her office instead, where I stayed until the move to the Main Building."
Others might have different kind of memories of the place, including a lot of "happy moments". Timber Hut housed not only staff offices, but also the Fine Arts Society Room. "[This] photo [of Timber Hut] is taken after the founding of the Fine Arts Society… Prof Chuang has kindly allocated a room inside the timber hut as Society Room for our organization of events and teaching of extra-curricular classes such as painting and calligraphy," said Anita Wong, External Secretary (1978-1979) and Chairlady (1979-1980) of Fine Arts Society .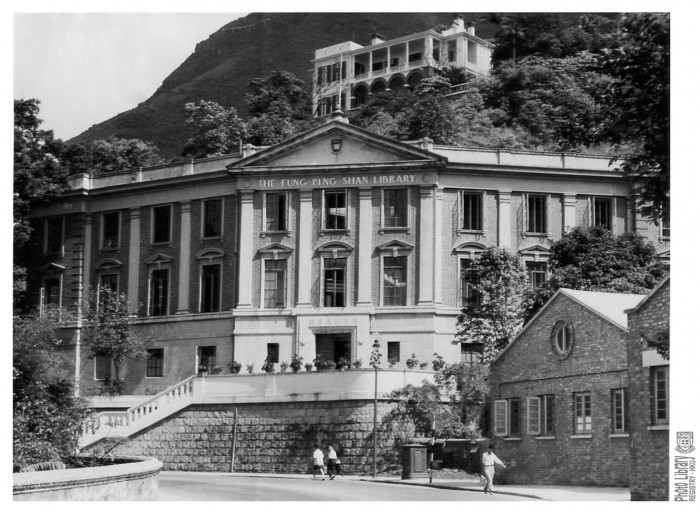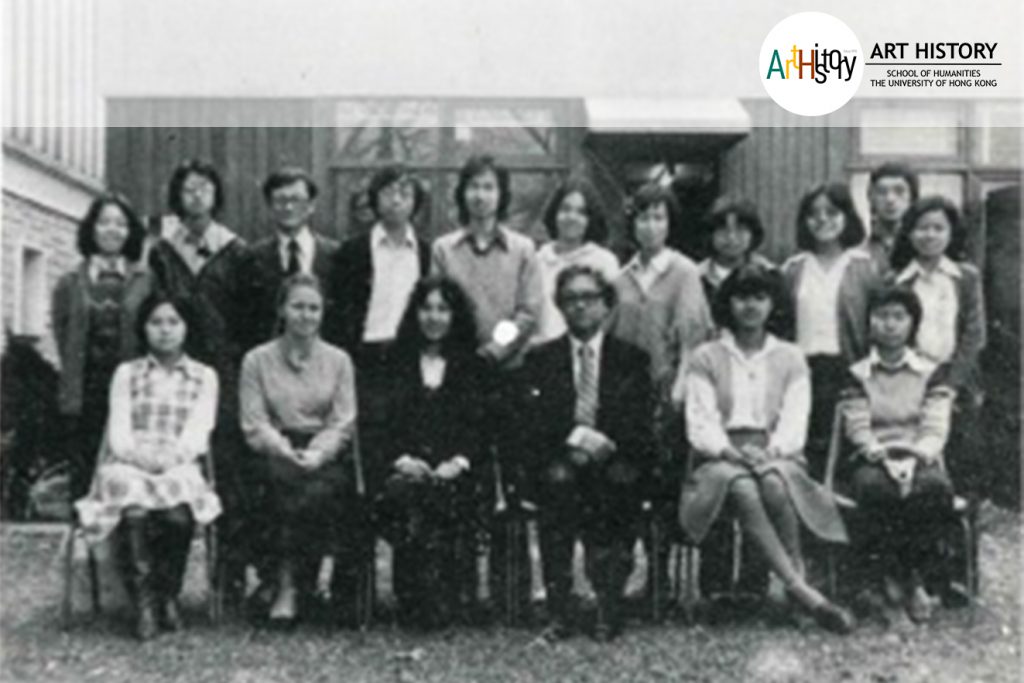 Fine Arts staff and students outside the Timber Hut (1978)
Back row: the first batch of Fine Arts students (11 first year students in total)
Front row: (left to right) Clara Wong, [to be verified], Judy Ho, Chuang Shen, Eliza Chui, Kitty