Everyone in the field is looking forward to the reopening of Hong Kong Museum of Art (HKMoA) in November. Examining the museum's history and its list of Chief Curators, one finds a long-established connection between HKU Fine Arts and the museum.
Prof. Chuang Shen supervised a master's student in the late 1960s who wrote his thesis on Chinese art. This student was Mr. Laurence Tam Chi Sing 譚志成 (1933-2013). After his graduation, Tam joined HKMoA in 1976 as a curator and served as the first Chief Curator from1985-1993. He kept close contact with his alma mater. Prof. Chuang, who sincerely cared about his students' future careers, was eager to introduce this former student of his to the more junior ones. In 1979, the Fine Arts Society (1979-1980) invited Tam to be their guest speaker, where he shared his museum work experience with current HKU Fine Arts students. Not only were the students excited to meet and speak with a practitioner in the field, but they were also offered summer internships and further opportunities at HKMoA.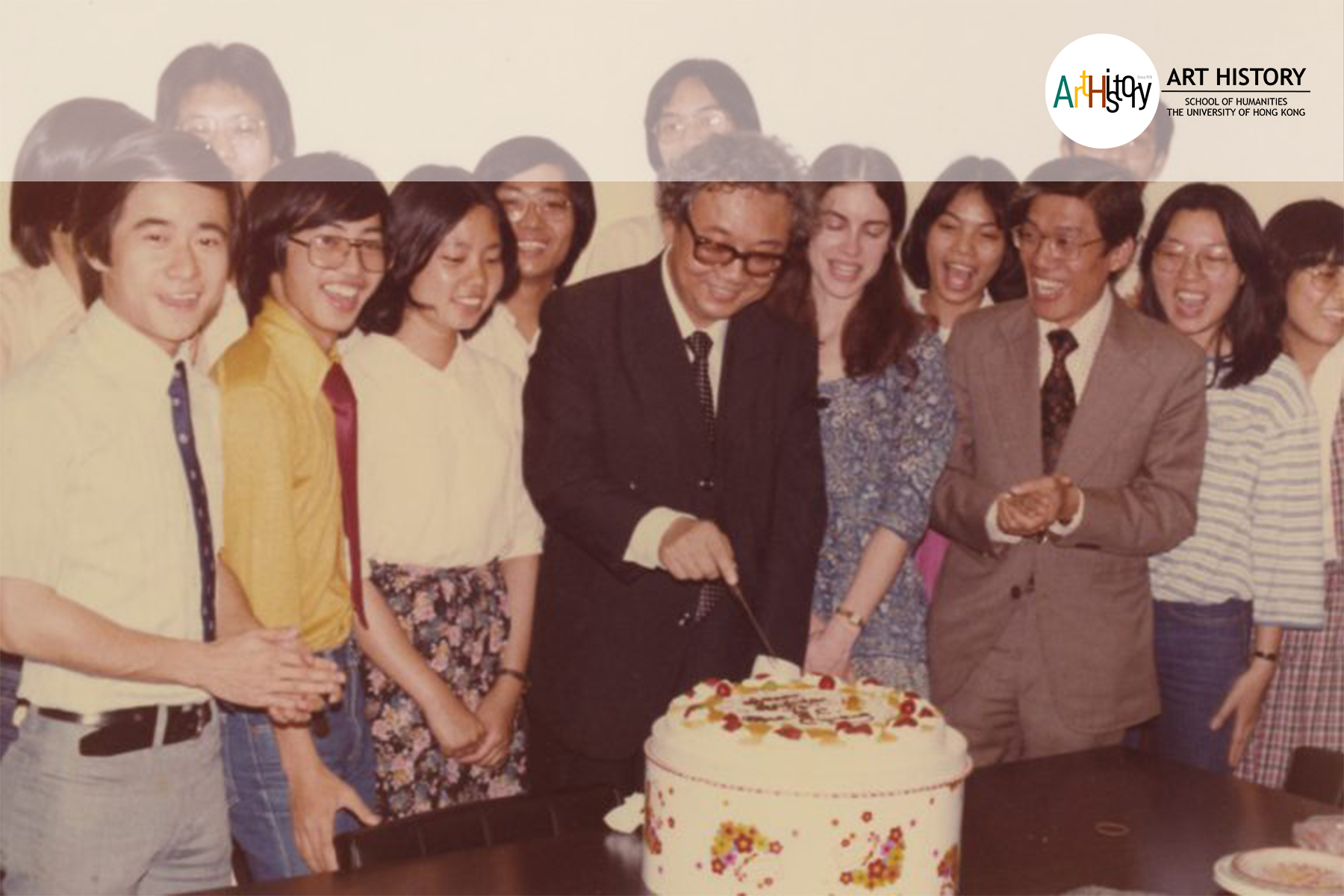 << Mr. Laurence Tam (front row, third right) was invited to a Fine Arts Society function in 1979. Standing behind him was the society chairperson at that time, Ms. Anita Wong. To their right, Dr. Carolyn Muir, who was in her first year at the Department teaching Western Art, and Ms. Janet Lee, who was the Chinese Art class tutor, were at the two sides of Prof. Chuang Shen (center), happily cutting a cake to celebrate the moving of Department office from Timber Hut to Fung Ping Shan Building.
As HKMoA continued to expand through the 1980s and 90s, more and more of our Fine Arts graduates, with their passion in art and solid art history training, were able to join the museum's curatorial team.
Ms. Eve Tam Mei Yee 譚美兒, who graduated with a Fine Arts major in the early 1990s, is another key figure of HKMoA who has served as the Museum Director since 2012 and oversees the museum's most recent transformation.
Eve thanks Dr. Carolyn Muir for encouraging her to take that very first step into the world of art appreciation. She also thanks Prof. Shih Hsio-yen and Prof. David Clarke for their training on connoisseurship and critical thinking. Ms. Tam notes that HKMoA is different from many other art spaces in Hong Kong in that its collection represents a remarkably wide spectrum, including not only contemporary art but also historical artifacts. Art historians who specialize in traditional ink paintings and antique objects are therefore highly sought after. Given this demand, local and abroad, she believes HKU Fine Arts has a unique position to provide young scholars with such invaluable expertise. Apart from encouraging more young people to develop this specialized interest in art history, she sees an ever growing need for the department to continue to instill the skill of image-reading, which will be beneficial across disciplines and widely important in this visually explosive 21st century.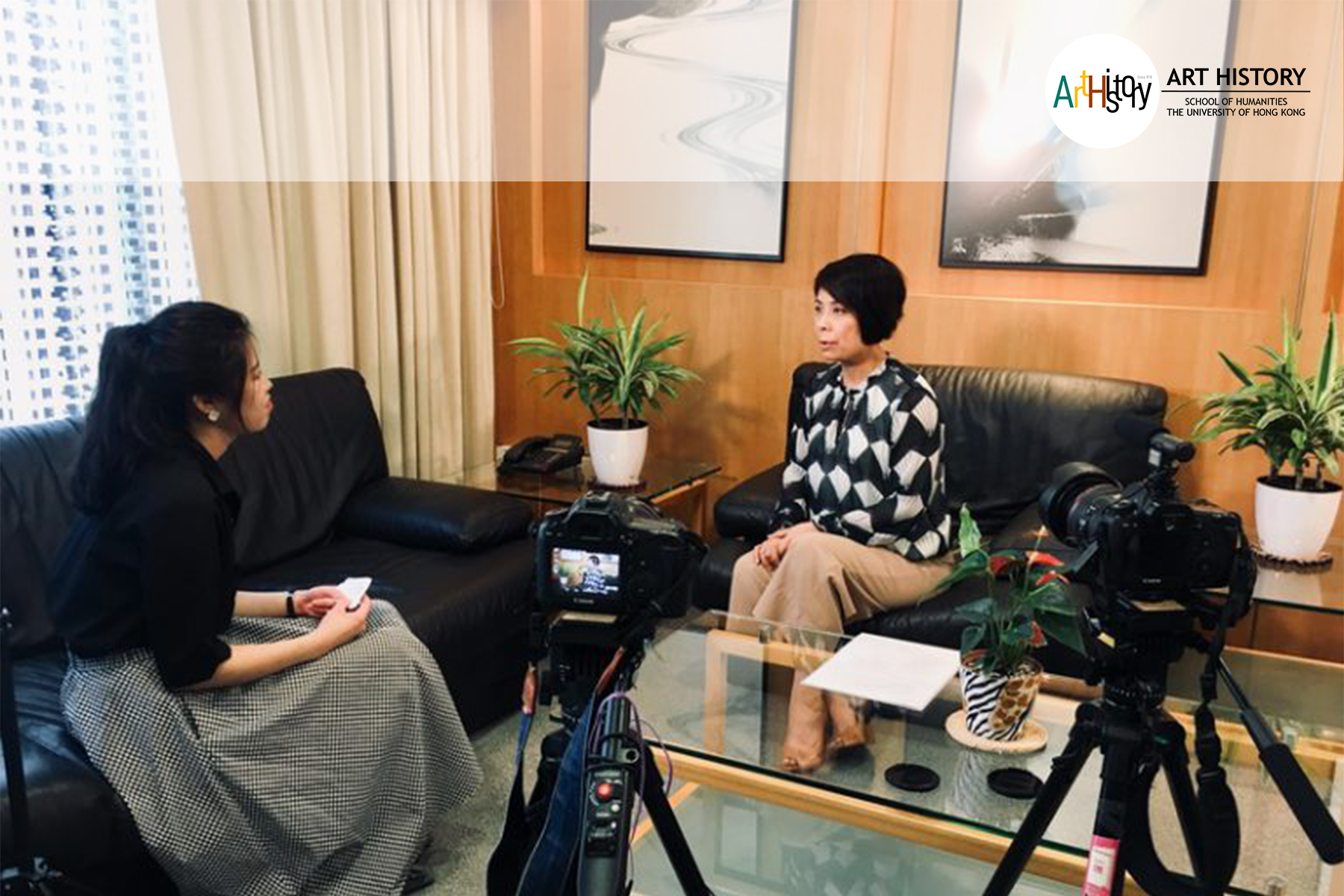 Interview with Ms. Eve Tam in September 2019
[The writing was first published on 14 September 2019, in celebration of the Department's 40th anniversary]