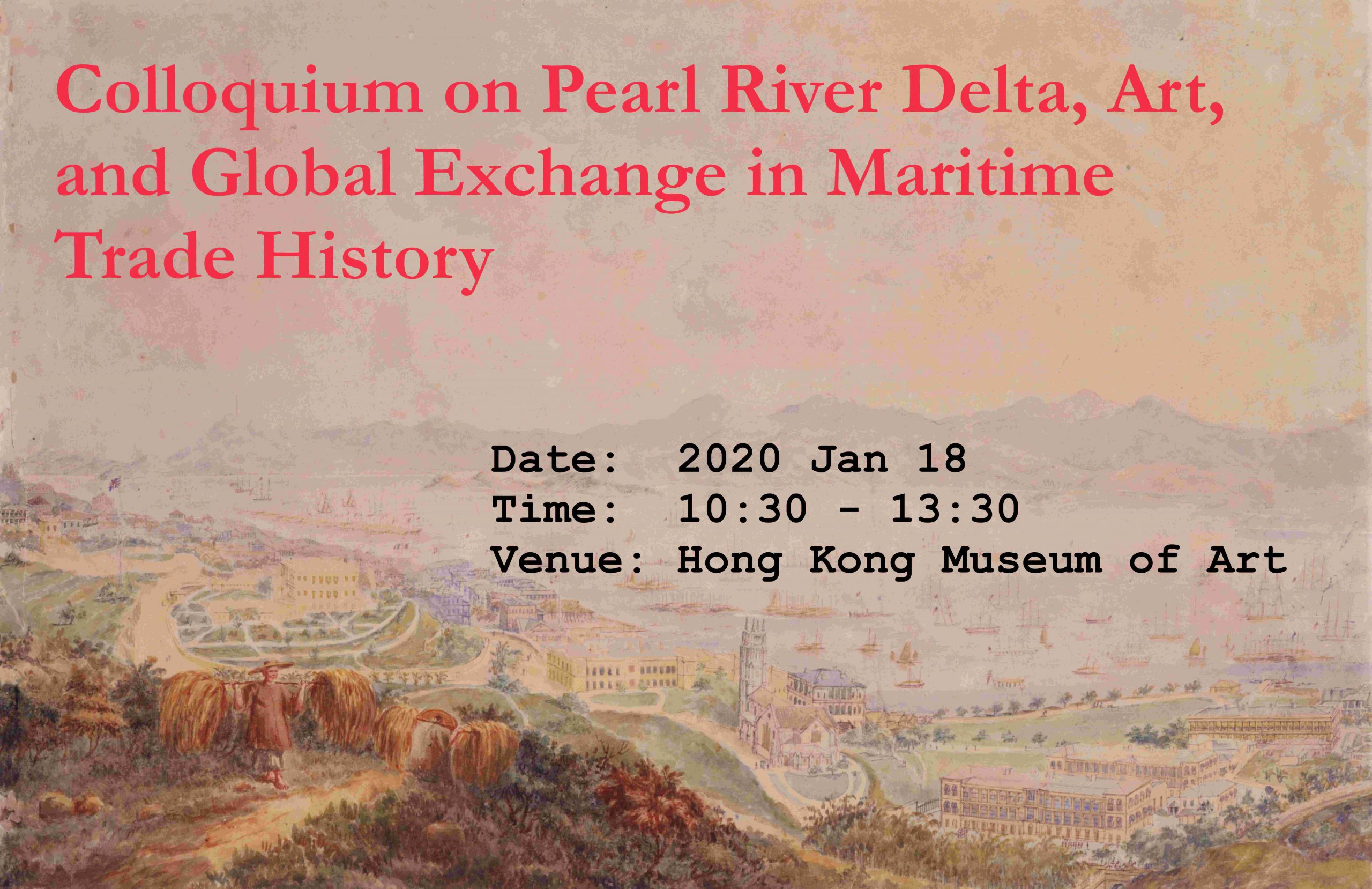 Colloquium on Pearl River Delta, Art, and Global Exchange in Maritime Trade History
January 18, 2020 @ 10:30 am

-

1:30 pm
Colloquium on Pearl River Delta, Art, and Global Exchange in Maritime Trade History
Date: 18 January 2019 (Saturday)
Time: 10:30am-1:30pm
Venue: Hong Kong Museum of Art
Dr Yeewan Koon will give a paper "The Dilemmas of the Portrait Gift" at this colloquium. This paper looks at the use of portraiture by the Manchu official Qiying (1787-1858) who was sent by the Daoguang Emperor (r.1820-1850) to Guangdong for the negotiations of the Nanjing Treaty after the Opium War (1839-1841). By looking at the different practices involved in the gifting of portraits in Europe and China, the paper will highlight the problems of communications and exchanges between Britain and China during this period. It will also show how Guangdong's leading merchants were instrumental in these discussions and how they were active players in Guangdong's local community and Qing politics. Later, she will join other speakers Dr. John D. Wong and Prof. Ching May Bo in a panel discussion led by Dr. Roslyn Hammers.
Supported by the Lo Kwee Seong Foundation
Co-hosted by Hong Kong Museum of Art and the Oriental Ceramic Society of Hong Kong

Share this story!