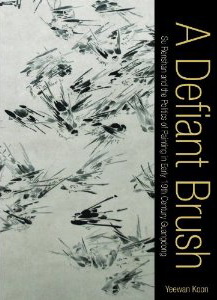 A Defiant Brush: Su Renshan and 19th-Century Guangdong
Dr. Yeewan Koon's new book A Defiant Brush: Su Renshan and the Politics of Painting in Early 19th-Century Guangdong has been published.
"As the Opium War unfold in Guangdong Province, the painter Su Renshan (1814—c.1850) exploded onto the art scene with a bold, paradigm-turning new voice. A Defiant Brush takes a fresh look at this underappreciated artist in the context of a nascent Chinese modernism…"
Visit Hong Kong University Press website for more information.